Here you will find just a wee bit of information about the fae and other creatures of myth. This page is my most popular page, according to web stats, and that tells me there are many people out there in search of "the other." I have gathered here some links as well as some information on books. In the long run the books will be far more informative than any particular web site. Many people are also in search of images. I do include links to pages with better 'art' than my own but please don't steal people's pictures simply to put on your own web page. List of books can be found at the bottom of the page, everything else is in alphabetical order.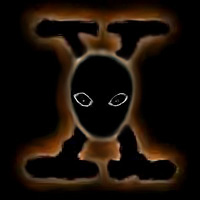 Aliens
To go along with the Alien theme I have drawn some images of Elf like fairies morphing into an alien. Click here to view. Ever wonder where to find the, "I want to believe" poster? We all want to believe but we don't quite.
Alien Links
Alien Observer
Yahoo!'s list of Alien links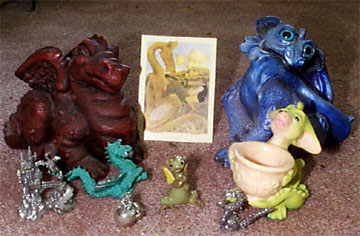 Dragons
All about dragons - start here for info. as well as things to purchase
The Historical Dragon Page
Dragons in Ancient China
Dragons and their connection to Dinosaurs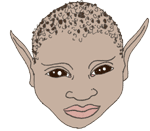 Fairies, Sidhe

EFairies - Good short list of various "fairy" folk, with definitions.
The Faery Crossing - excellent site with all sorts of images, poetry, information, etc. Very well designed. What a "faery" website should look like!
Faerieworlds - a festival a bit like a Ren Fair
Irish Folklore
The People of the Mounds (the Sidhe)
The Red Indian Fairy Book - by Frances Jenkings Olcott
Online book, complete with illustrations, first published in 1923, a collection of Native American tales
Stories from the Faerie Queene -by Mary Macleod, 1916
very post Victorian
Sur La Lune Fairytales - "A portal to the realm of fairy tale and folklore studies featuring 45 annotated fairy tales, including their histories, similar tales across cultures, and over 1,400 illustrations. Discover over 1,000 fairy tales from around the world here."
The Tuatha de Danann - ancient Irish race, also became known as the Sidhe, or today what we would call Fairies
Specific Creatures of Myth:
(just go to Google and type in a name and sometimes you get something, and sometimes you don't. Or, go look in a book)
Ahl Al-trab - Mischievous beings of the Sahara that plague travelers and their beasts. Among the tricks that the Ahl Al-trab perform upon their victims are drinking up a pool of water before travelers can reach them and whipping sand into their eyes. These spirits are reported to live just below the surface and are documented in Arabic folklore.

Coblynau -Welsh version of the Cornish Knockers

Couril - The Couril are fairies that can be seen darting through the ancient stone's in Brittany and Cornwall. The appeared as little people with webbed feet.

Erdluitle - These dwarf fairies have webbed feet which they try to keep hidden out of embarrassment. They wear hoods, smocks, and long cloaks which they always drape over their feet.

Gandharvas - Gandharvas were the mates of the Apsaras, and are considered spirits of the air, forests, and mountains. They are male, and have been described in different ways.

Gans - Mountain Spirits in the Apache region. (see section on Medicine Men)

Illes - Illes are Trolls who live underground and can only come out at night.

Karzalek - Slavic or Polish type of Gnome, or ground creature

Maanvaki - In Irish tradition the barrows where the 'hollow hills' and where the handy work of the Sidhe, and mortals could enter faerie land via the barrow. The links between barrows and faerie folk is a wide ranging and strongly held belief amongst most European cultures. Different cultures ascribe different beings to barrows and mounds. To the Norwegians they were called Thusser, the Finnish they were called Maanvaki and to the Swedish they were known as Pysslinger-Folk.

Paut-Paiarehe - Fairy people who dwelt in the dark recesses of the forest in New Zeleand, they were people of the night and possessed magical powers. (Moari)

Skogsra - Swedish forest spirits.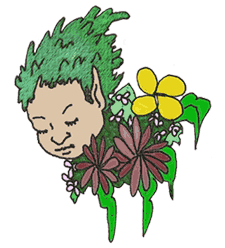 Green Man, Oakmen

The Green Man Review - not exactly just about the Green Man, but an excellent start to all things mythical, faerie and magical.
Charles Vess - Artist, draws mythical, fantasy, faerie, etc
GreenMan Grove - a spiritual, wicca like website
The Green Man Variations on a theme - a history of the green man
The Green Man and the Green Woman - an article titled "Tales of the Mythic Forest by Terri Windling"
The Green Man - someone's personal page, lots of links, lots of information
Canterbury Green Men - images of green man from Canterbury cathedral.
The Mystery of the Green Man - ones man's historical information website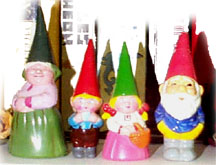 Gnomes
Gnomes - a good place to start if you can't buy the book
Tomten - (tomtes, in Germany, kobolds)
T he Tomten page,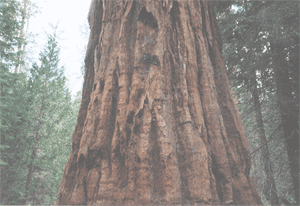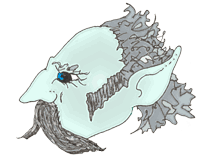 'Little People' in general, General Myths
Blarney Stone: Cute & collectable Irish figurines
The Encyclopedia of Hotc'k (Winnebago) Mythology
Legends - not sure where to put this exactly, has a lot of information, way beyond simple mythic creatures
Mysterious Britain - a guide to the legends, folklore, myths, and mysterious places of Britain.
Native American "folk and fairy" tales - links brought to you by Google
NATIVE AMERICAN WAYS - Important article about the appropriation of Native American traditions by New Agers
Google's list of 'Fantasy Races and Creatures' Links
Encyclopedia Mythica - An encyclopedia of mythology, folklore, and legend great online reference resource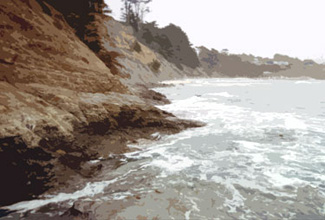 Selkies
A Home for Selkies
The Selkie Folk
Or watch The Secret of Roan Inish (I really like the movie :)
Sidhe (see Fairy)

Trolls Including Norfins, etc.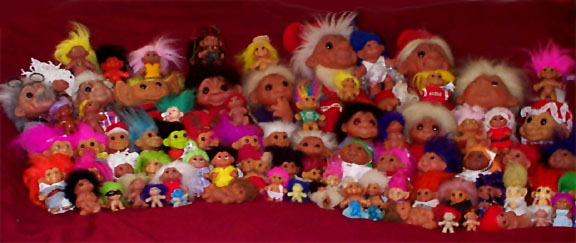 The OFFICIAL Dam Troll Doll web site "Home of Troll Company, The Troll Family and Dam Things," this site is incredibly out-of-date
Troll Doll - information about the dolls from wikipedia

Wicca & Witchcraft
Goddessmoon.org - really good domain name but site doesn't exist anymore....
The Wiccan & Faerie Grimoire

The Wild Hunt - not sure where to put this, it is definitely a myth and often used in Charles de Lint's stories.
Cwn Annwn, which means hounds of the otherworld, often occur with the Wild Hunt.
Here is a link to the Wild Hunt as it refers to the great witch craze of 1100-1700 AD. There are lots of webpages out there on this large and varying subject.

Witch's Voice - NeoPagan Informational website
Zsuzsanna E. Budapest - my favorite "goddess" author.
---
Arthur's Classic Novels - A website of online books that you can even download and it seems to be for free. Search this website for all sorts of books or stories.

Wikipedia The Free Encyclopedia - an online encyclopedia

very cool free encyclopedia that you can even edit. What Charles de Lint's "Wordwood website" would probably be if it truly existed.



Books specifically about folk creatures

Faeries, Fairy, Fairies Faery, Sidhe, etc.
Faeries
Described and Illustrated by Brian Froud and Alan Lee, Edited and Designed by David Larkin. Brian Froud's official website, he's been publishing tons of stuff!
This is an illustrated book
Faeries - Isaac Asimov's Magical Worlds of Fantasy
edited by Isaac Asimov, Martin H. Greenberg, and Charles G. Wavgh
Excellent "fairy tales" by modern science fiction and fantasy writers

The Fairy-Faith in Celtic Countries
by W.Y. Evans-Wentz
An anthropological ethnography of sorts this was written about 100 years ago. An ethnographer traveled the Celtic countries, for example areas where Gaelic was still spoken, and gathered stories or 'evidence' of fairies and fairy spirituality. (This guy ws the first to translate the Tibetan Book of the Dead!)

The Faery Reel - Tales from the Twilight Realm
edited by Ellen Datlow & Terry Windling
Another excellent "fairy tale" book of short stories by modern science fiction and fantasy writers
Fairy and Folk Tales of the Irish Peasantry
Edited by William Butler Yeats
This book has short stories or "folk tales" about Them
Meeting the Other Crowd The Fairy Stories of Hidden Ireland
by Eddie Lenihan & Carolyn Eve Green
This book has short stories or "folk tales" about Them taken from oral tradition

The Red-Haired Girl from the Bog The Landscape of Celtic Myth and Spirit
by Patricia Monaghan
an excerpt from Chapter 3 and her encounter with the Sidhe
This book is a biographical story with tons of historical information on the various Goddesses in Ireland, as well as historical information on the sidhe (fairy folk).

Spirits, Fairies, Leprechauns, and Goblins An Encyclopedia
by Carol Rose
A true encyclopedia, reference book about mythical creatures



Fantasy Genre
Charles de Lint
For all you fairy lovers out there, this is the author for you! He has written many, many books dealing with faeries, the "green" and other "fairy tale" or "fairy land" ideas. He even incorporates (or appropriates) ideas from other cultures


Harry Potter - well I debated whether I should put a link to the HP world on this page. Don't get me wrong, I love HP and have read each book three times so far. But HP is modern and very little of it connects with the old Fairie/Fantasy history. And it is VERY easy to find all things 'Harry Potter' on the internet. So, no links...
Journal of Mythic Arts (Endicott Studios) - a former literary online zine by many of the Fantasy authors and artists of the day, several mentioned on this here web page. They don't work on it much anymore but there are lots of good links, interesting articles, etc. etc.

The Lord of the Rings
by J.R.R. Tolkien
The ORIGINAL fantasy-myth of the 20th Century.
Many, many books have attempted to copy this classic in fantasy fiction.
Link to the movies' website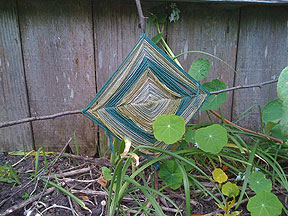 Green Man
The Green Man Tales from the Mythic Forest
Edited by Ellen Datlow and Terri Windling with Decorations by Charles Vess
Excellent modern fantasy stories by modern science fiction and fantasy writers

Green Man The Archetype of our Oneness with the Earth
by William Anderson
a more historical account of the green man

The Quest for the Green Man
by John Mathews
this is the book at the book store you see being sold with the face green man head, it is somewhat historical, like the book above but a bit more "new agey" and so sometimes a wee bit silly

Gnomes
Gnomes
by Wil Huygen and Illustrated by Rien Poortvliet
a "cheerful" book with more modern mythology than true lore on traditional Gnomes of Europe
This is an illustrated guide